Color correction can be daunting. And having undesirable hair color results, whether it be at home or in a salon, is often overwhelming to the person whose hair needs a color correction. Finding a stylist you can trust and that will help you reach your hair goals can be equally as overwhelming.
The first step in a color correction is a consult.
Consults will typically lay out goals, concerns, and needs for the correction being performed. As a stylist, my job is then to form a plan in order to help you achieve all of thee goals with your hair so that I am able to get it to an appearance that you'll love.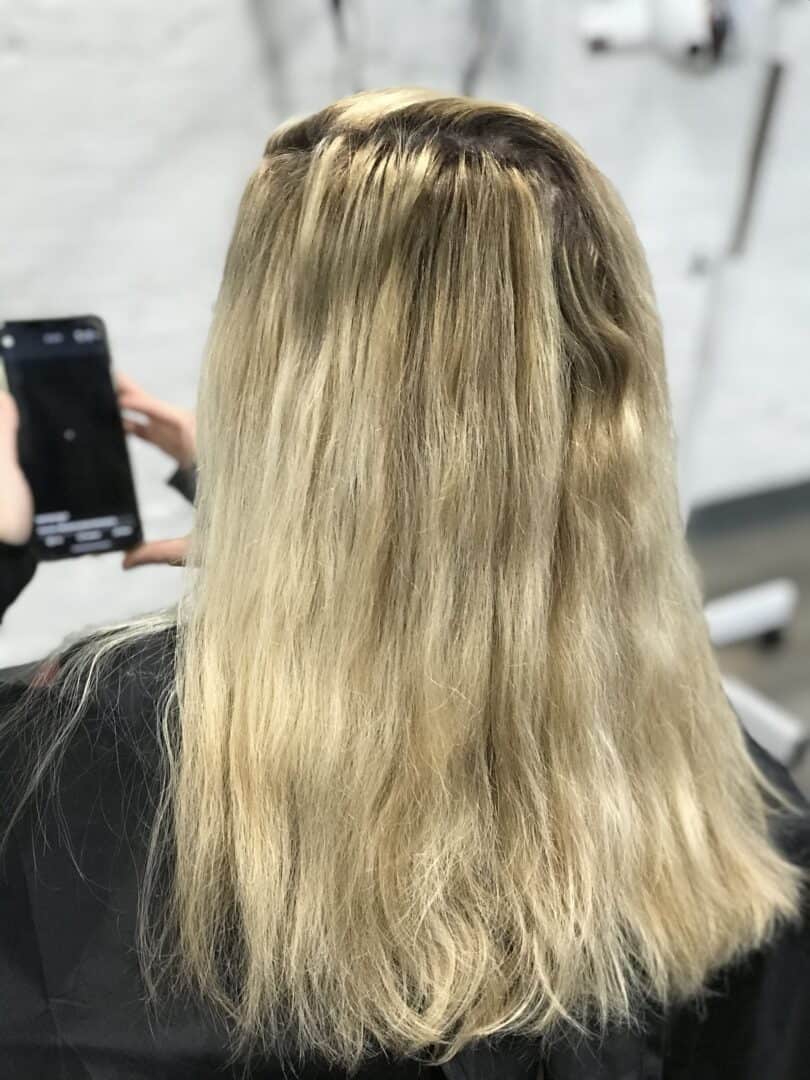 A color correction can happen in one service, or over multiple services, based on each individuals goals and how good or bad the current color truly is. There is no magic wand, and often trusting the process is crucial to reaching a desired end goal.
The initial service can often be time consuming.
Since instead of having a blank canvas to color, we're going over a previously colored canvas and tweaking it, making sure each portion is perfectly balanced and rebuilding it. With nine years of experience it has become a skill I've worked diligently on perfecting.
Color corrections have become some of my most favorite and prideful works of art. Displaying the transformations is wonderful, but the smiles and excitement of a guest who is able of love their hair and beam with confidence is priceless.
Want a free consult to understand the ins-and-outs of color correction?
Give us a call! We are located in the Gateway to Nulu building of the edge of beautiful downtown Louisville in the Nulu neighborhood. Consults are free and there's no obligation. Your hair is a crown you never take off, make sure it's beautiful!