When you visit us at our TRIM Nulu location in downtown Louisville, these are some of the products that we will be working with. They are also available for purchase if you fall in love!
Frizz Dismiss by Redken
Redken's Frizz Dismiss Instant Deflate is a hair oil-in-serum suitable for all hair types that helps control the effects of humidity on the hair. The formula helps prevent excess volume, puffiness and frizz while increasing manageability. This oil-in-serum also features sustainably sourced Babassu Oil for enhanced smoothness and shine.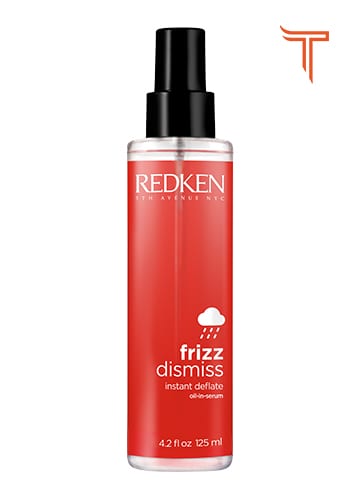 What Does It Do?
Anti-Frizz Oil-In-Serum for all hair types
Protects hair from swelling and offers instant smoothness
Sulfate Free & Sodium Chloride Free
How To Use
On Wet Hair: Apply to clean, damp, towel-dried hair after using Frizz Dismiss Shampoo and Conditioner to smooth hair.
On Dry Hair: Apply to dry hair to instantly smooth frizz as needed.
Take Away
Adds smoothness…helps with humidity and shine, frizzy hair