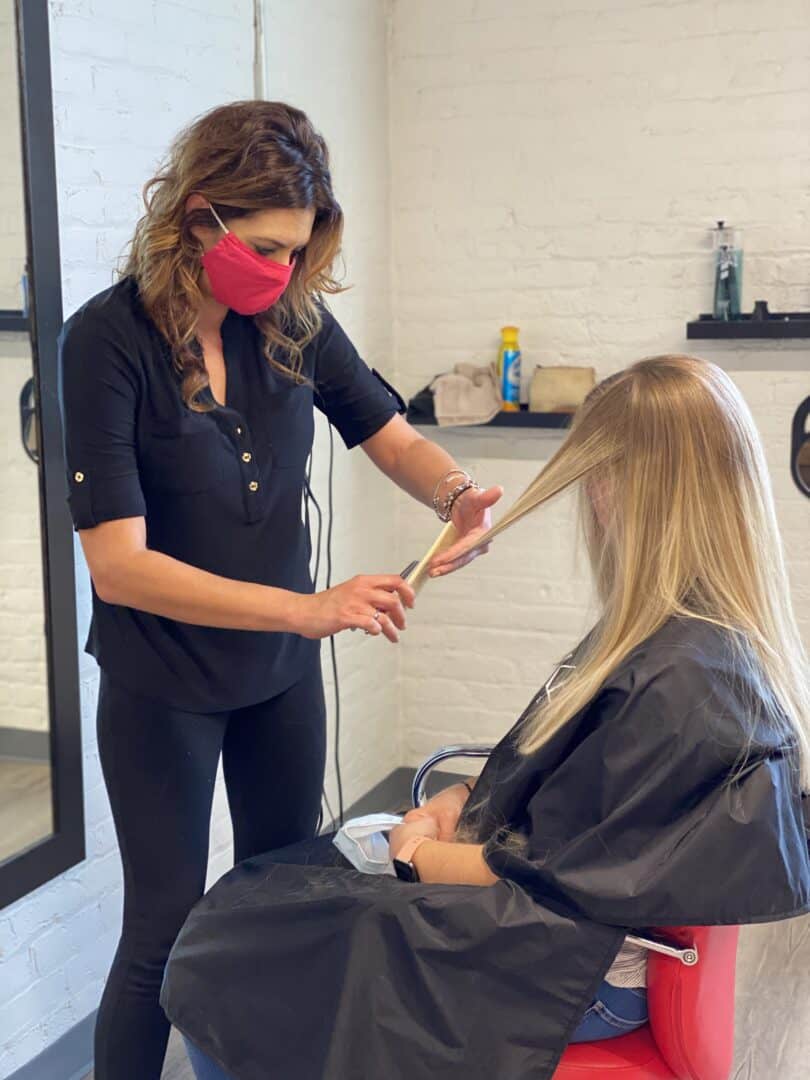 When I started with TRIM I knew the concept and loved it because of how different it was from salons I had previously worked at. I saw an opportunity with TRIM Nulu and how this could change salon industry for good! So obviously I was all about it!
In August we opened this salon on the outskirts of downtown Louisville in the heart of NuLu. This brick and mortar salon is absolutely beautiful. And guess what? The stylists here actually had a say in the building processes, and seeing it all come together has allowed the staff to feel like there are a part of something really tangible. At the end of the day who doesn't want to have a voice, who doesn't want to be appreciated, and who doesn't want to LOVE their job?
The guest love the vibe here! They see the happiness in our faces, and walk away LOVING their hair. At the end of the day it's about our guest and they are the reason we are here. We love being able to elicit a smile on people's faces everyday and making them feel and look their very best. I work with some of the most talented people in the industry, they amaze me everyday.